To somebody, meditation sounds so stupid, while the others are afraid of it might cause a clash with their religion. That's normal misunderstanding. However, medictation is absolutely different. This is a therapeutic for your mental and physical health.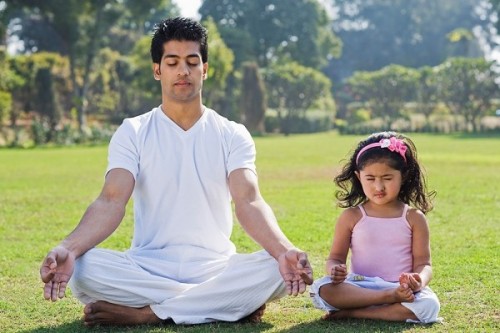 The meditation needs a real quiet space, eyes closed and let your mind say out loud, so that it can solve troubles without violence interfere. It includes focus on breathing while keeping track of mental thoughts and images without love or hate feelings.
When you start, let's practice in a short time, then increase at a time. Please notice a rule that just in a short time but should be everyday, it's still better than a long time but not regular.
There are 5 good points of medictation for health which were proved by scientists:
HEART 

Meditation gives you calm and possibility of copping with stress. Many researches prove that : medictation might release the heart attack a half.

BLOOD IMPRESSURE

Your blood pressure will reduce naturally, just by a daily routine of meditation, simply. This was proved.

RELEASE STRESS AND ENHANCE ENERGY

Energy, immunize system and your total health will improved and enhanced by daily meditation, when the parasympathetic Nervous System works less, which leads to the concentration of hormones causing stress and chronic depression.

ENHANCE INTELLECT

A study from UCLA Los Angeles reveals that: medictation enhances the grey matter in the brain cuttix – which has the close connection to general intellect.

CAPABILITY OF AWARENESS AND THINKING

Similar researchs at Massachusetts and German indicates that: the change of peaceful feeling is the key for the change of brain, after 8 weeks with daily medictation.

We are living in the era with many things might cause stress, even depression. Although we have many ways to release such as: alcohol, cigarettes, TV shows, they just bring you stupidity and darkness in your brain.

In the end, meditation is still the best for whom would like to have their peace in mind and soul.