As usual, officers, a group of friend or families have trend to book a tour when travelling so that the agency plans the trip because they are afraid of not having any idea of places for resting, food, and shopping… A few suggestions might help you have a full of fun, comfort and memories trip.
Normally, the plan is for 3 days 2 nights ( including time for departing and returning)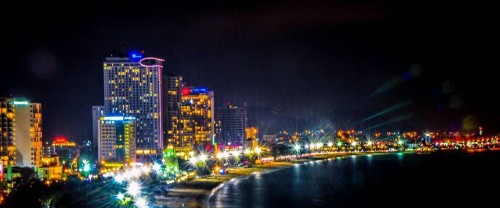 First tip when travelling to Nha Trang
If you decide to organize the trip yourself, with a group, you should search for the information of tickets, if you want to come to Nha Trang, tickets for the sleeping bus to Nha Trang is from 200.000-220.000/ person (better booking in advance), sitting bus is about 150.000/person. Good reputation bus in Nha Trang is Phuong Trang, Mai Linh, Trà Lan Viên, Phương Nam, Nam Phương, Hà Linh. Those bus companies have two main bus stop at district 1 and Central bus of Easten for your convenience. In Nha Trang, the bus stops are on the streets in downtonwn or you can take a transferred bus to where you want. If you want a sleeping bus, Liên Hưng or Phương Trang is good choices because of the comfortable seats. There is flexible schedule for you, however, it's better if you choose a late depart, around from 9:30 pm to 11pm because it takes 8-9 hours, when you open your eyes, here you are, at Nha Trang city, then you just need to sneak out for breakfast and city view.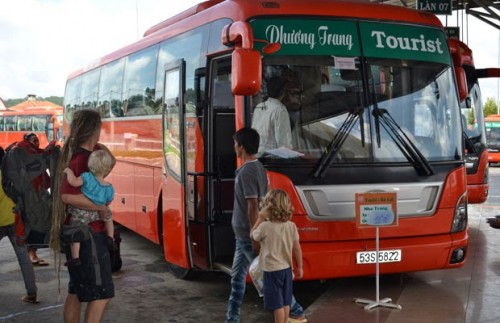 If you choose to fly, from the airport to the downtown is about 35 kilometers, you should ask the taxi driver for a whole trip price, not based on the kilometers counter.
Second thing
If you choose a tour, please notice that it is the plan of the tourguide arranged.
Read the schedule carefully, if you find something unsuitable, you should contact and fix it. Pay attention to the places you would visit, you can google the famous places such as Đầm Market, Bến Cá, Long Sơn Pagoda, Tháp Bà Mud Bath, Po Nagar Tower, packback district, Chồng Mount, Fairy Coast, Trí Nguyên Aquarium are places in downtown. The further places where you need to take ferry or boat are Vinpearl Land, Orchid Spring, Fishing village, Monkey Island, Tằm Mount….
Check the places, and then you can organize your own schedule, where you visit with your group and where you go during your free time at night.
You also should check the speciality of places you would visit, or interesting visit places on your way. For example, on the way from Bãi Dài to Nha Trang, you can stop and take photos of the wild beach here, you can also slide on the sand hills which have not been exploit, and for free.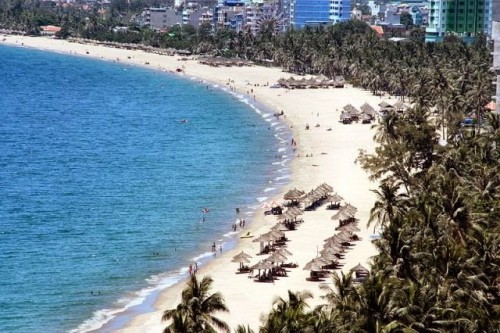 Another important thing is you'd better check the hotel or motel where you stay; avoid the ones far from downtown because it might cause inconveniences if you want to have a walk at night. If you travel to Nha Trang, you should choose the hotel on the streets in downtown like Trần Phú, Nguyễn Thị Minh Khai, Trần Hưng Đạo or other streets near them. Streets like 2/4 or phạm Văn Đồng are close to the beach, however, far from the downtown which take you a lot of time to travel to "hot" places for tourists.
Third notice
Beside clothes, swimming suit, towels, your ID, you should get with you sunblock cream, hat, in-hand fan, digestion medicine, slip on, umbrella, snacks, wet tissues, dry tissues….
Forth thing to remember:
Nha Trang luôn nổi tiếng về những cảnh về đêm đẹp bạn có thể thuê một taxi điện của Mai Linh, nó sẽ chở bạn đi thăm thú những nơi đặc sắc của Nha Trang  hay chạy dọc ven biển cho bạn ngắm cảnh. Ngoài ra, bạn cũng có thể lựa chọn di chuyển bằng xe đạp đôi để vừa đi vừa ngắm cảnh.
Nha Trang is famous for beautiful night view, you can take a Mai Linh tuk tuk for a city view or just a ride along Trần Phú street so that you can enjoy Nha Trang at night. In addition, you can choose a couple – bycicle for a sightseeing.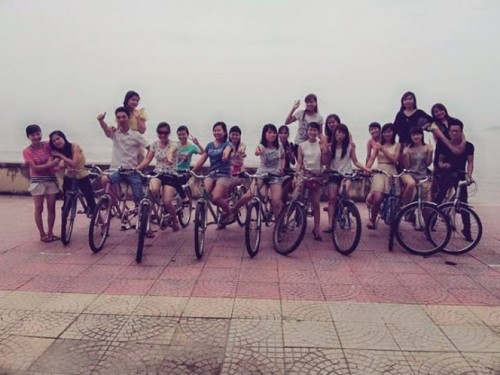 Fifth thing : Food
At night : if you love to taste fresh seafood, after passing the Trần Phú B bridge, turn left to the Po Nagar Tower direction, you will see many fresh seafood restaurant with fixed price, there are other delicious food such as beef rice vermicelli, ice cream, sweet soup…
Dinning on the sand is also an easy choice because there are a lot of vendors, you can hire a plastic mattress, order some dried squids, then enjoy food and sea view. You just feel free to bargain if you want.
If you want to taste fresh crabs, heading to Bình Tân bridge ( direction to Cam Ranh airport ) . The crabs here are always fresh with affordable price.
You should try goat hot pot, which is traditional and tasty, on Nguyễn Thị Minh Khai street – the capital of the most delicious hot pot in Nha Trang.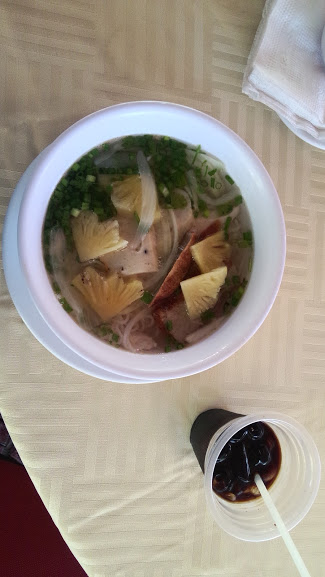 Bún chả cá Nha Trang Nha Trang fish rice vermicelli
In the morning and afternoon: an interesting thing in Nha Trang is the "hunger – saver "Street. Just as its name, the food here is really cheap and good, diverse from rice noodle, porridge, sweet soup, grilled banana, smash cassava root, fish rice vermicelli on Mê Linh and Ngô Đức Kế street. If you prefer rice, Ngói đỏ restaurant at 9 Lê Thánh Tôn Street is also famous and highly rated. For reasonable price restaurant, just go to Nguyễn Chánh or Trần Hưng Đạo Street, because the College of Education is near by.
Sixth thing to remember : Sight seeing
If Vinpearl Land is your choice, it includes three main parts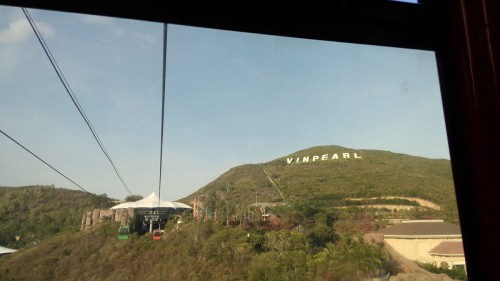 Block 1 : outdoor park, including thrilling games
Block 2 : indoor park, games, 4D movies…
Block 3 : water park, aquarium, and water music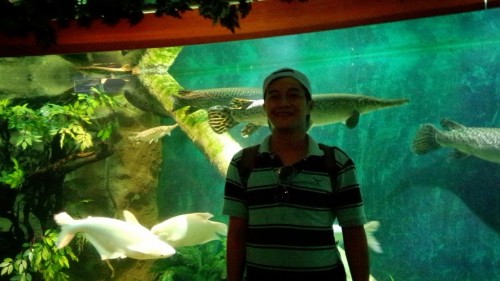 If you want to try all three parts, you have to depart at 9 am, and then return at 7:30 pm because 7 pm is the first water music show. Water music of Vinpearl is impressive; therefore, you shouldn't miss it. Having a full breakfast, then spend the morning at block 1-2, fastfood for lunch, take a rest at the restaurant or camps along the roads. Water park is for the afternoon ( it's closed at 6pm), aquarium is next stop, and music show is the last one. Please notice that Vinpearl does not allow to bring food and drink, you might be checked the packback.
You can hire a boat yourself, depart from Cầu Đá port ( Nha Trang Aquarium Institute)
If your group is from 7 -15 people, you can hire a canoe.
If you want to try scuba diving, you should call:
Blue Diving Club. 66 Trần Phú, Nha Trang. Phone : (058). 3825 390
Coco Dive Centre. 2E Biệt thự, Nha Trang. Phone : (058). 3812 900
Rainbow Divers. 2 Trần Quốc Khải, Nha Trang. Phone : (058). 3826 166
Jeremy Stein's Rainbow. 72 Trần Phú, Nha Trang. Phone : (058). 3829 946
Seventh thing
Shopping for seafood and sourvenir : Đầm Market is a good place for shopping seafood and sourvenir. Go inside the market if you are looking for fresh and cheap seafood, you can bargain. If you love squid, go to Po Nagar Tower area, where is famous for cheap and delicious food. You should consider among lots of places before make dicision because there are different prices for one item. Nem Ninh Hòa is a speciality of Nha Trang, you can buy it at Đặng Văn Quyên restaurant. If you want to buy seahorse, heading to Cầu Đá port or Nha Trang Aquarium Institute. Salangane of Khánh Hòa is really famous, you can buy it at the retail shops to avoid the fake ones.
With many tips above, hope you have an interesting trip to Nha Trang full of memories.