Khanh Hoa waters more than 200 islands, small flickers chase each other, like hanging painting, create world peace beautiful land. Khanh Hoa Island is also famous for having seduced the little birds that nest powerful, high into the nest. Well, rare birds nest that people no longer remember the names of each island, everyone called the mountain standing between heaven and sea oats that are islands. It's great, because people knew Khanh Hoa special advantage of this, just to exploit natural resources to enrich, maintain security both territories.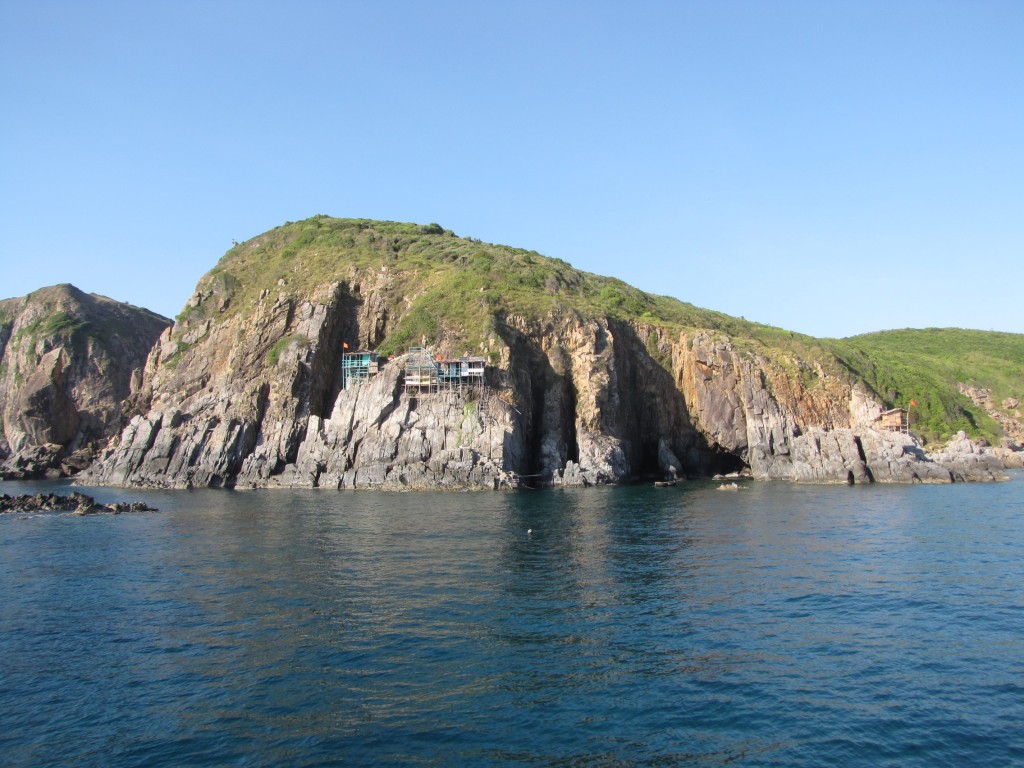 Nha Trang Island Cluster nest early 13 nautical miles from the port of Stone Bridge, after 2 hours the ship … surf "walk" a line in the bay, people wear jewelry to discover the "kingdom" of the birds nest. History books recorded that, fishery and processing resources that form nests, developed in Khanh Hoa nearly 700 years ago. Over time, people increasingly smarter and engaging ruled island oats more civilized, but so far no one invention means bird nest operators replaced the bamboo pole. Therefore, career picked nests called profession "pole pointing". Before the liberation, "kingdom" bird nest 8 is confined on the island, but currently, the Company Limited Salanganes'Nest Khanh Hoa has been managing, exploiting 32 island cave swallow nest with about 170 large and small .
Salivation birds nest nesting on cliffs. Nests cling tenaciously in the cave depths island amidst the flood. The workers' pole pointing "to observe, calculate very carefully to select the" terrain "near the cave houses. Regardless of high or low, near or far, want to build houses, to swing, climb cliffs, pile into the mountain itself, anchor piles on the floor, so that, pole … dropped, find your way to the cave . Construction Materials "nest" of worker exploitation nests mainly bamboo, coconut barks, wooden planks …, recently used corrugated roofing sheets, but still no substitute for a traditional thatched roof.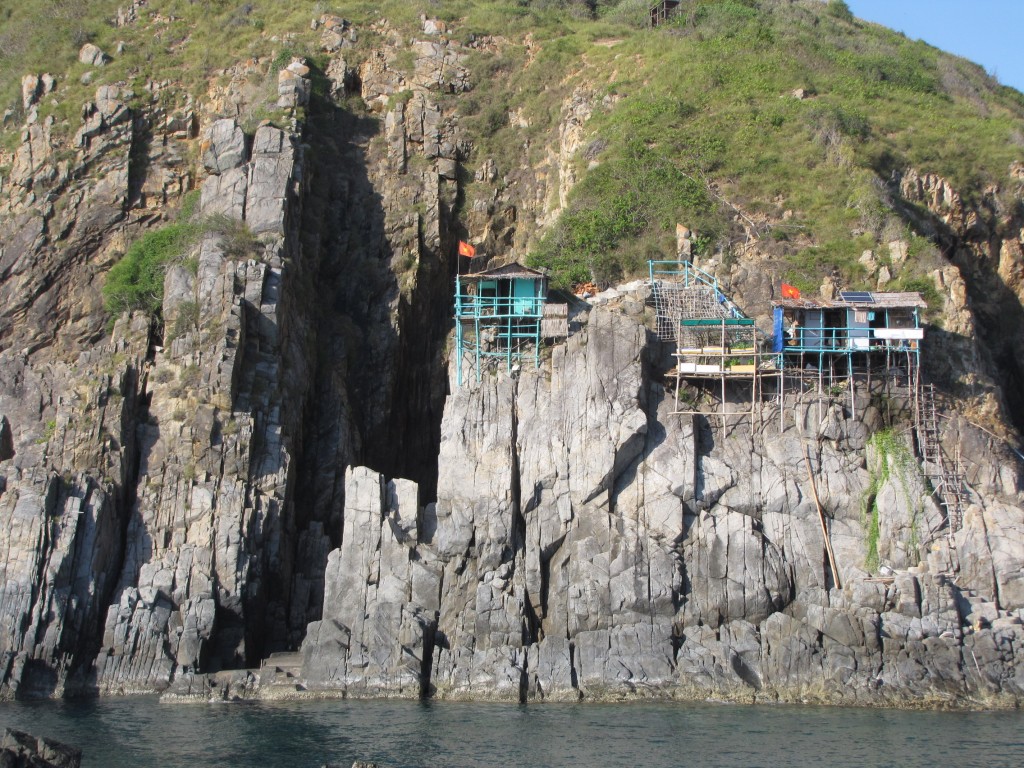 Days ago, choose oats career picked to Builders, detention means accepting life at sea, and now workers are arranging alternate, who also conditional on the mainland resort and a home care family. Two recent decades, Khanh Hoa Swallow Nest Company has implemented plans to solidify the "works" guarding the nest islands.
Wanderous, chon von …, this fall, hanging one after another, nearly 7 centuries passed, the island nest is still there, in life as the wind! If given the opportunity to Nha Trang, select nest island tour, spoiled watching nest of the workers pointed pole, to understand that mining is a profession Salanganes'Nest also extremely romantic and dangerous.
Theo Lao động online